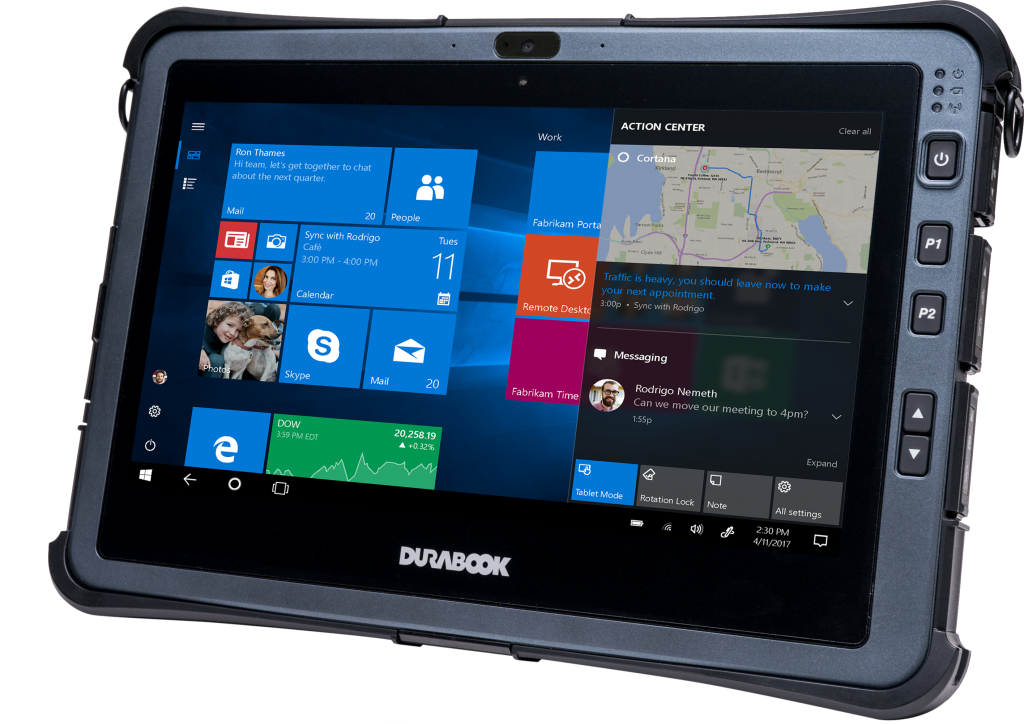 Ambulance crews rely on technology to support their daily work lives. Increasingly, they are using rugged devices that withstand the often harsh environments they operate in, while delivering the functionality needed to improve patient care.
Durabook has been manufacturing mobile rugged devices for over 30 years. Its military-grade technology offers deep functionality and high performance at affordable prices. The company specifically designed its new U11I tablet for ambulance and emergency service environments.
U11I helps ambulance crews quickly access electronic patient records; transfer patient-specific information to the hospital before arrival; and make critical decisions. It includes an embedded smart card reader, and is the only rugged tablet available today with the option of adding a second smart card and RFID reader. This allows for secure user authentication and the safe collection and transfer of sensitive data. This feature has proven essential for quickly accessing historical patient information, recording diagnoses and securely sending data to the hospital before arrival so treatment can continue without delay. Also important for ambulance crews is Durabook's cleaning guide, which outlines how teams can sanitise devices to reduce the spread of contaminants while ensuring continued performance.
The U11I is the first rugged tablet to feature Intel's 10th generation Intel® Core™ processor, improving performance by up to 260% on the previous model. It is lightweight and can withstand low and high temperatures, shocks, vibrations and drops of up to six feet. The built-in battery will last up to 13.5 hours – more than an entire shift – or 24 hours with a hi-cap option, while a hot-swappable battery allows five minutes of power between swaps for zero downtime. For optimal use in any weather or light conditions, it has an 11.6" full high definition display with four touch modes – finger touch, glove and stylus – and operates seamlessly in the rain. Durabook's DynaVue® sunlight readable technology eliminates reflection and delivers clarity when crews operate in bright outdoor environments, even in direct sunlight.
Visit www.durabook.com, or contact sales@durabook.com to find out how Durabook can support your ambulance service.