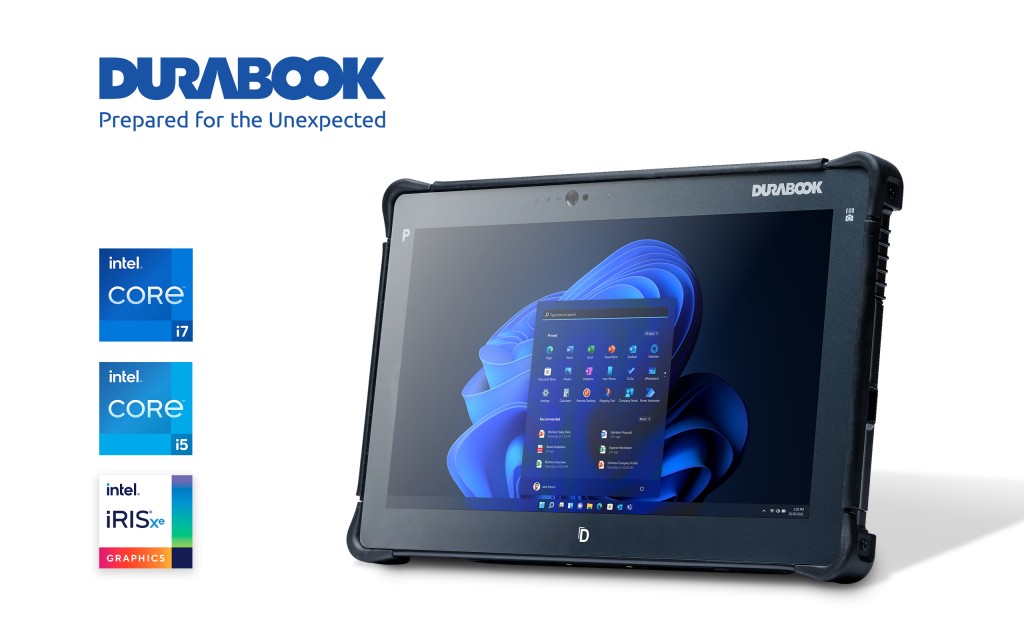 Durabook upgrades its R11 fully rugged tablet to better support emergency services
Durabook, the global rugged mobile solutions manufacturer, has upgraded its R11 fully-rugged tablet to offer emergency services crews greater functionality and performance capability when undertaking their vital work.
The R11 boasts cutting-edge technology to meet the ever-changing needs of mobile workforces and response teams. Featuring the latest Intel® Core™ 12th generation processor, it is up to 300% faster than its predecessor, ideal for ambulance crews working in time-critical situations.
The tablet boasts ultra-long battery life of up to 14 hours, so emergency crews can trust it to last an entire shift with minimal downtime. In addition, it is certified to withstand drops of up to four feet, spillages and the extreme temperatures synonymous with the challenges of emergency services work.
Connectivity is critical for ambulance crews, so the R11 features enhanced technology and exceptional wireless capability that's five times faster than its predecessor. This helps to support patient care and drive efficiencies by enabling crews to share critical patient data with the hospital in advance. In addition, hospital staff can relay vital patient data back to the crews to help with rapid diagnosis and treatment.
"The upgraded R11 tablet far exceeds the standard requirements, improving the user experience, boosting critical efficiencies and providing unrivalled technical support for emergency services teams," said Fred Kao, CEO at Twinhead International Corporation, the organisation that owns Durabook.
To see what the R11 can do to boost productivity and efficiency in your organisation, visit www.durabook.com, or contact us at marketing@durabook.com