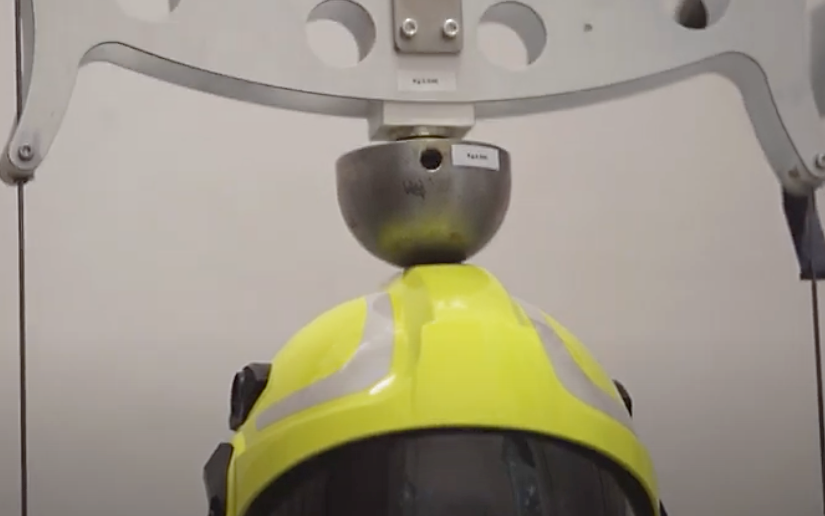 Use, 
d
on
'
t Lose your Head
Understanding Professional Rescue Helmets Standards
Whilst it
'
s accepted by 
p
urchasers and users of PPE 
that they 
should ensure they fully
understand what they are buying and ask the right questions of their safety wear suppliers
,
it appears that n
ot all buyers of PPE do – making it difficult to filter what
'
s good and what
'
s
bad
,
 what
'
s fully compliant and what
'
s not.
Standards,
n
orms and
 a
nnexes!
​
The world of PPE and the relevant directives for helmets, gloves boots and other items is a
minefield and not for the fainthearted. Manufacturers and suppliers must comply with
various standards, provide evidence of compliance and continue to comply 
– 
all whilst doing
their best to make accurate, consistent and easily comprehended marketing claims to
Specifiers and buyers of professional PPE designed for use during dynamic rescue
environments need to know that their chosen equipment is certified, safe, and appropriate
for use. Procurement professionals have a duty to ensure that the PPE they procure is fit for
purpose and that the manufacturers
' 
claims are true and accurate.
Do you know what your people are wearing on their heads?
​
Purchasers should carry out thorough due diligence to ensure that products being offered
are as expected. An example of this is rescue helmets for ambulance and paramedic use.
helmet fully certified to EN 16473 
– 
Helmets for Technical Rescue will ensure that you are
providing your ambulance crews with helmets of an equivalent level of safety to their fire
and rescue colleagues. Helmets fully tested to this standard and certified under Annex II of
Regulation (EU) 2016/425 for full type testing and performance to the EN norm are
thoroughly tested by official test houses.
Labs drop carefully calibrated weights on the helmets, shoot ball bearings at great speed,
crush, deform, freeze and heat the products as well as ensuring that straps and clips keep
the helmet in place in case of falls or shock. A fully tested helmet, certified under Annex II of
the PPE directive is what you should be looking to specify for complete piece of mind.
What many people miss when considering options for Technical Rescue Helmets for use by
Paramedics is the level of protection afforded by integrated eye guards or visors. EN 16743
states that any integrated eye protection must conform to EN 14458 – High performance
visors intended only for use with protective helmets. If the eye guard or visor provided as
part of the helmet does not carry marking and certification proving testing and compliance
with this standard then the helmet does not comply with EN16473.
It might be confusing, but asking the right questions can get you through the minefield.
Always ask your supplier for sight of their full Declaration of Conformity and the fully
encompassing Annex II certification and proof of fully testing certificate. A manufacturer
confident in their product will always make that freely available. Check that the certificate
proves full compliance and a test pass to every clause in EN16473.
Manufacturers tend to keep test reports close to their chest. That
'
s understandable. They
include a lot of detail about the performance of their produc
t, which, 
if
 it were to g
et into
their competitor
'
s hands, 
c
ould 
put them
 at a disadvantage. That said, a reputable and
transparent supplier should be at least willing to show you the test report in person and help
you ready through and interpret the findings.
Our company, Vimpex has been supplying helmets to the UK Ambulance market for 15 years.
Pretty much the same product has been specified, worn and trusted by many thousands of
paramedics. Changing to a new supply, either as a result of 
f
ramework updates or supply
chain issues can be challenging for those not fully au fait with the nuances of standards,
norms and PPE certification.
It because of this, Vimpex has chosen to offer PAB helmets to the UK Ambulance sector, safe
in the knowledge that PAB, like other professional helmet manufacturers have invested
heavily in insuring that their products fully conform and can claim, without question,
compliance with all relevant Safety Norms.